SCARVES AND BAGS
Apr 13, 2022
I found an eco-friendly company ART OF WHERE that produces fabulous 100% silk scarves, bags, clothing and much more with my original art. I would like to tell you all about them and the product they produce. The thing that impresses me about them was that they are located in Montreal, Canada and they do not outsource. Their products are created locally and even their knit fabrics are sourced locally. They pay their workers a fair wage with benefits. And, they have a policy of environmental responsibility. By manufacturing and sourcing locally they reduce their carbon footprint. They recycle their paper waste in the city and the excess clothing items or imperfect garments are donated to inner-city shelters.
All that being said, I love their quality. Here are some samples.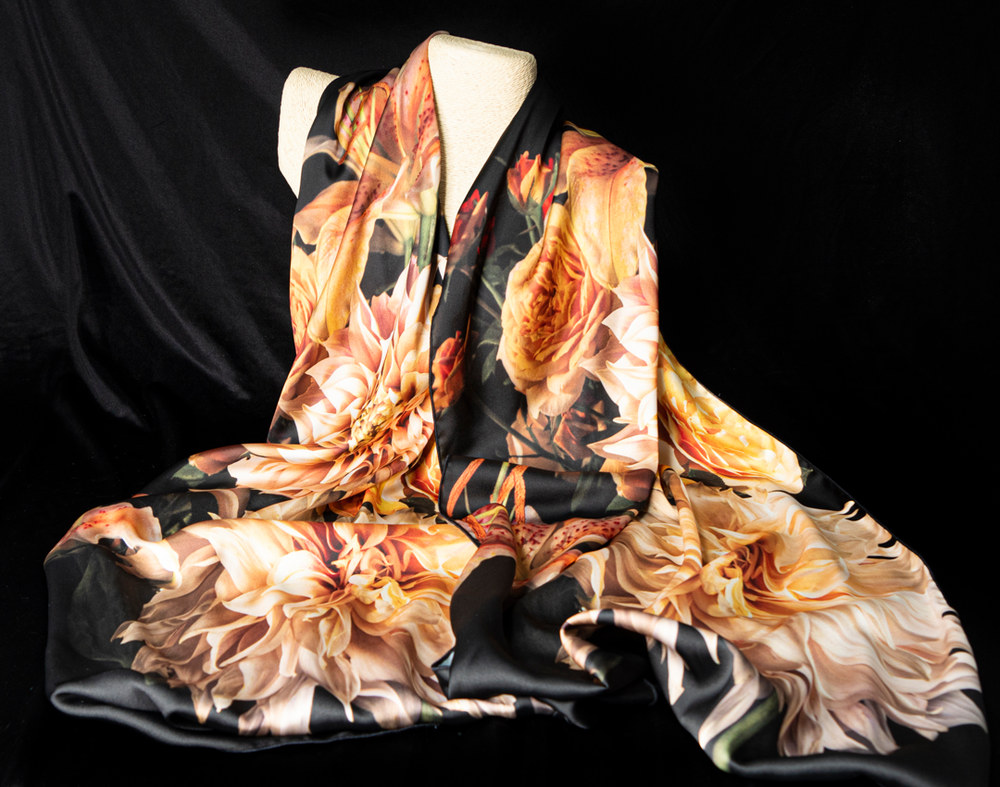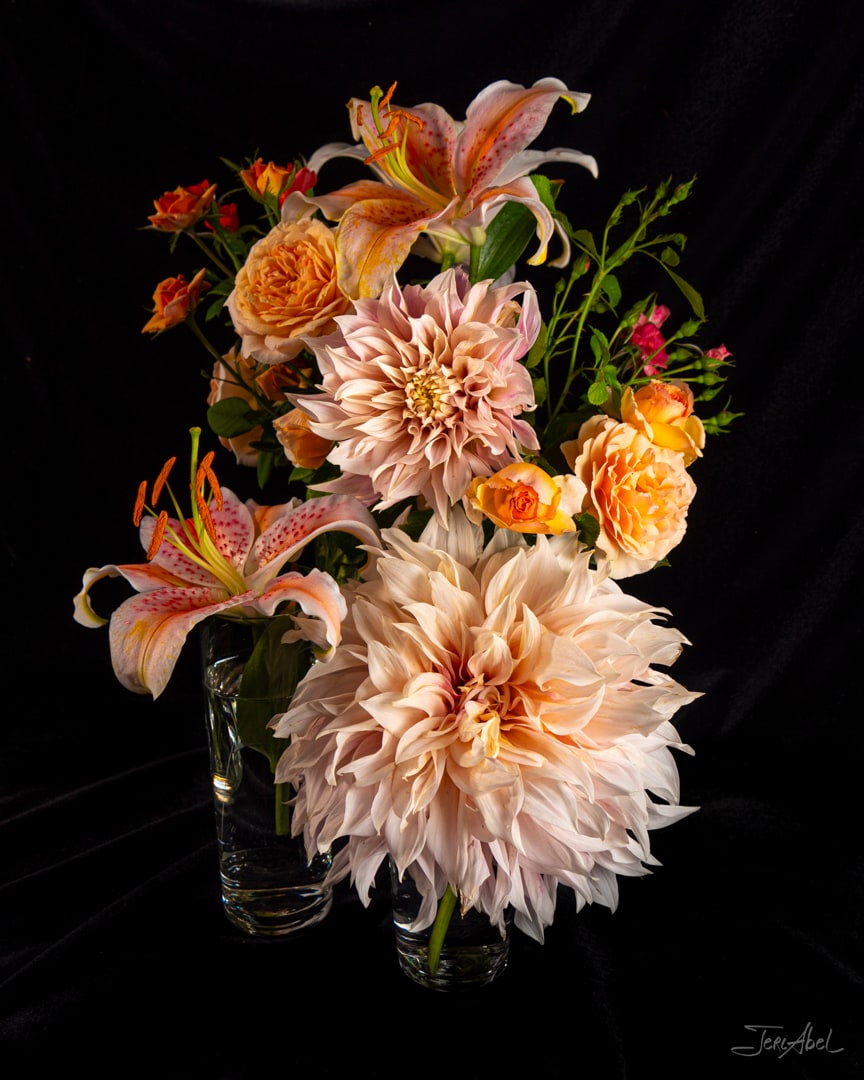 Pure Ecstasy Long Scarf – This is one of my all time best selling still life photographs. Turning it into a scarf was so exciting, and I'm so happy with the quality. This one is printed on Satin Charmeuse which is a poly. I wanted the colors to really pop and so wanted a fabric which had a little more body than the silk. It is fabulous on the pure silk also.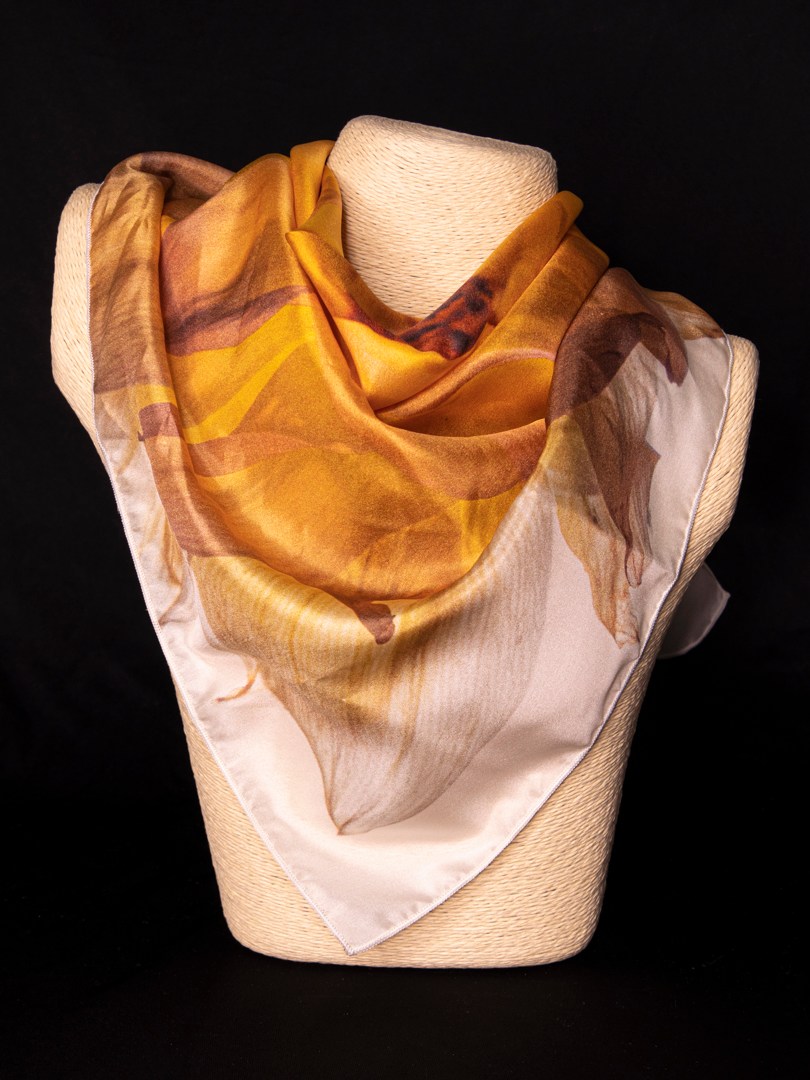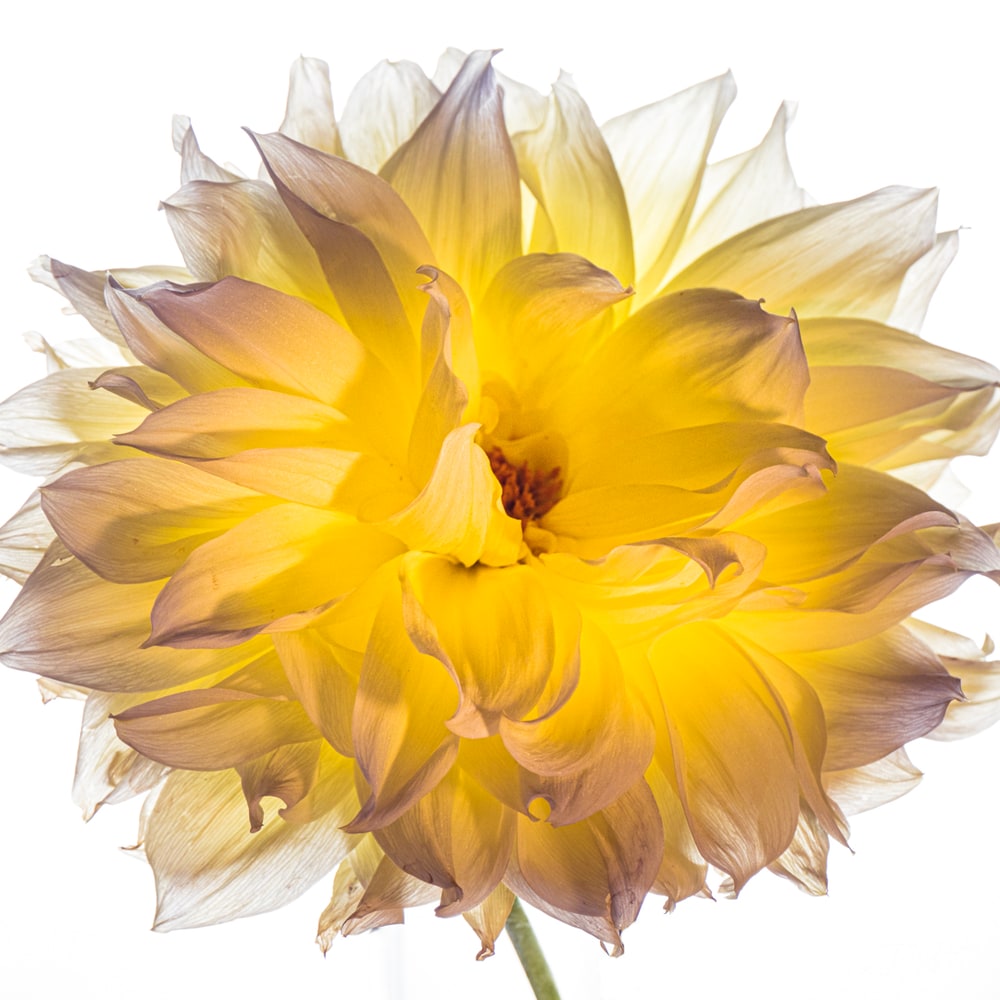 Sunshine Dahlia Square Scarf – I have to admit, I hadn't thought of this one as a scarf, but a friend of mine picked it out of some of my prints. I had photographed it with the sun shaded by a white cloth to get a backlit look. It's interesting how the end of the petals took on a purple cast.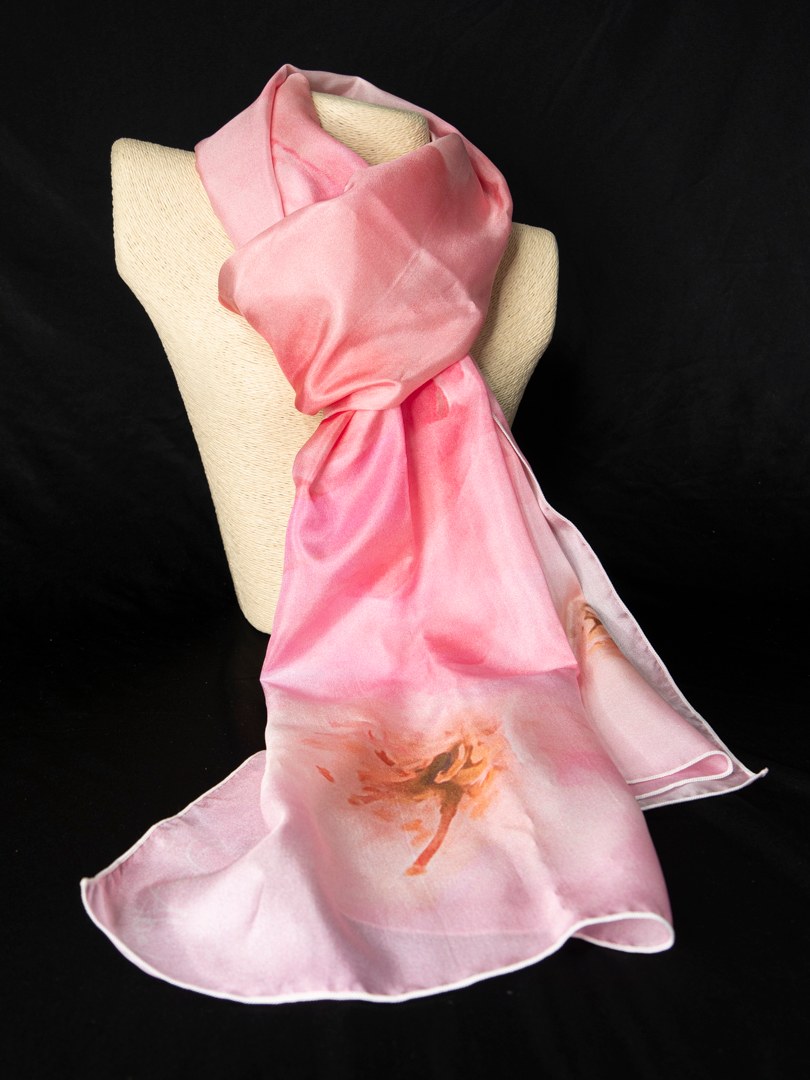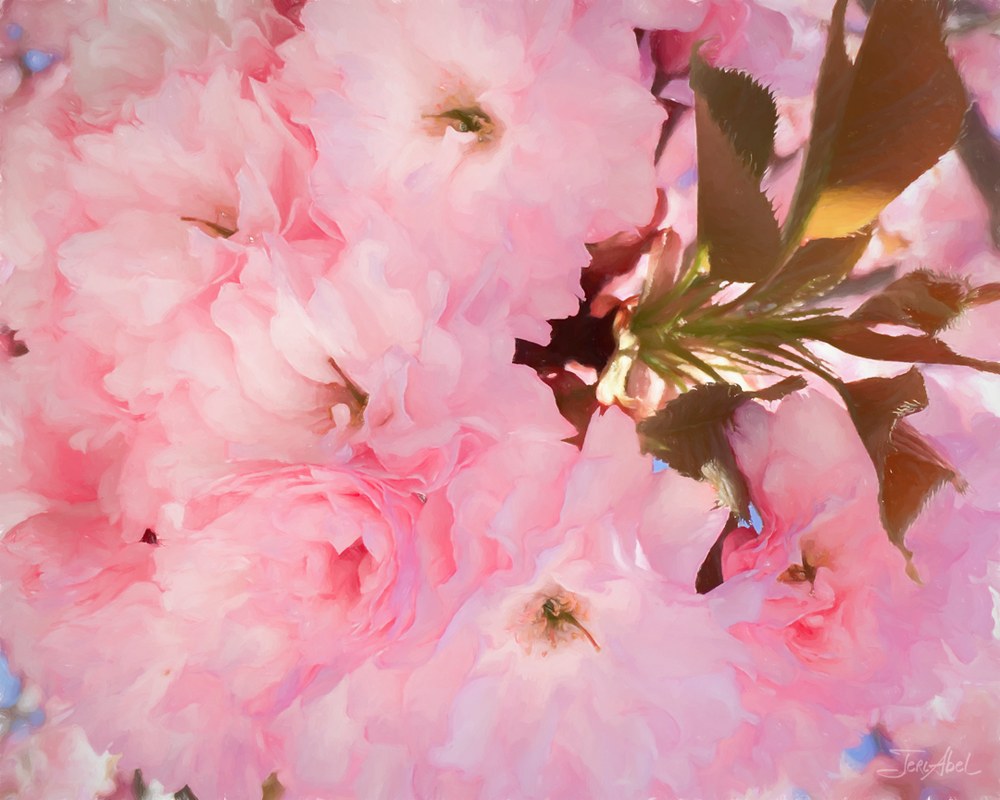 Spring Cherry Blossoms Long Scarf - Just in time for Spring, This is the one that got me started creating scarves. I wanted something perfect for a spring outfit. This one is pure silk, and so light and pretty.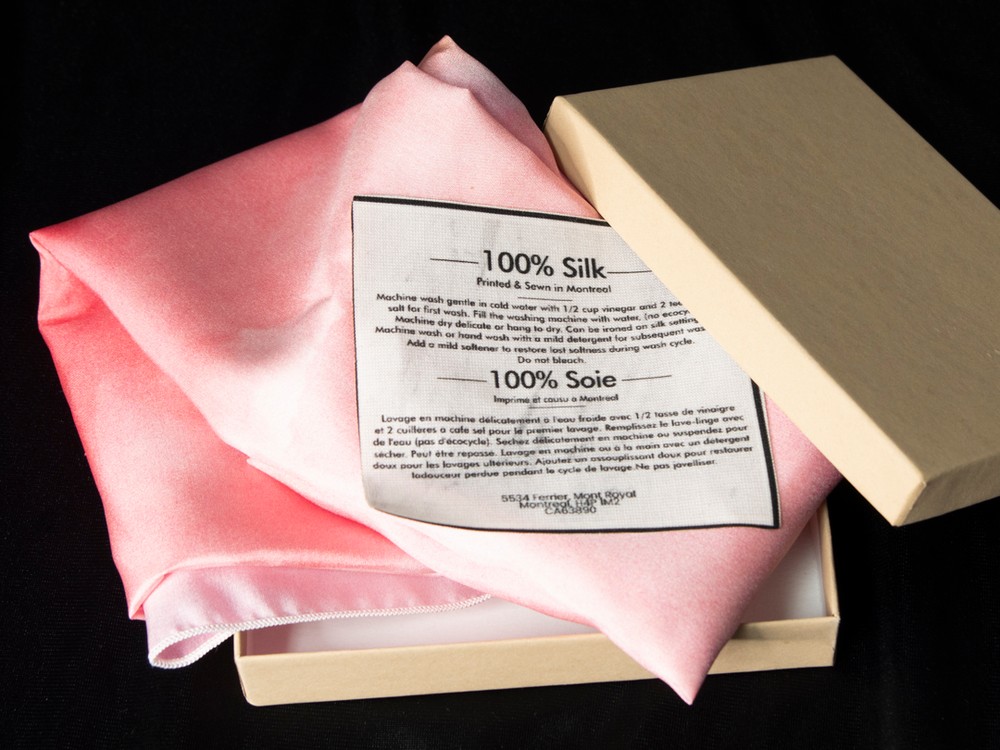 And this is how they come boxed. I love that there is no plastic involved except the outer packaging to keep them safe. This is such a tiny box and just perfect to hold such a beautiful scarf.
I have also created two bags. One is a custom printed Origami Tote Bag. Have you ever heard of that before? I hadn't. It is a centuries old idea with a modern twist. It is a 41" square of Poly Crepe which you fold and attach to the straps to have a bag. You can use it as a scarf, a wrap, a picnic blanket, a tablecloth or even a wrapping for a gift to have two gifts in one.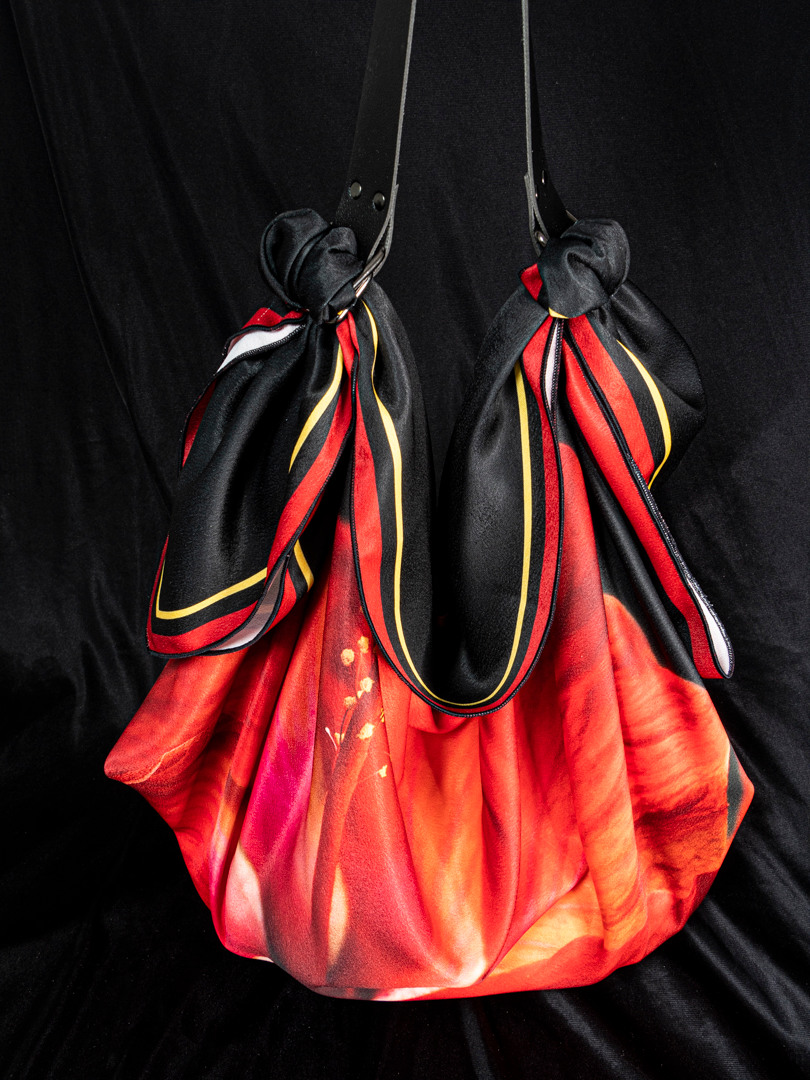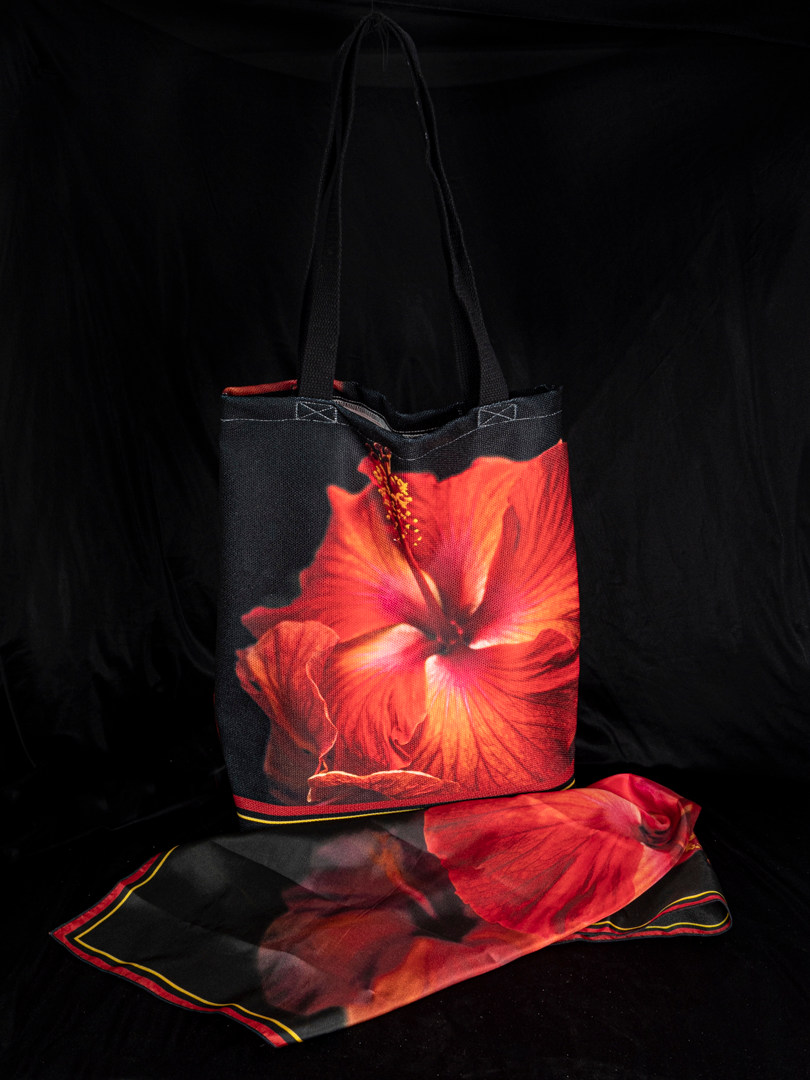 The other is a basic tote bag printed on poly canvas. It holds the detail beautifully. The totes come in basic and "Urban" which are lined with pockets and a vegan leather strap in your choice of three colors. They also come in 4 sizes including a lined oversized market tote.
So, please visit https://www.jeriabelphotoart.com/flowerlove-wearable-art
to learn more and see the line-up so far. I think you will be pleased. And please share this with your friends.